About Laura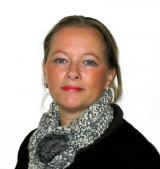 The art of painting has fascinated Laura since she was a child. She started painting at the age of fifteen, with weekly private lessons by artist Frater Biatrus in his studio in Hilversum. Here Laura learnt to paint and draw. Eventually this led to a study at the National Academy of Art in Utrecht.
Laura mostly works with acrylic paint and a palette knife, for it gives her a lot of freedom.
She gets her inspiration from humans, animals, flowers, children, farm life, boats, etcetera. All of these can be found in her paintings. Laura continuously tries to improve herself, because she thinks she won't ever stop learning. She hopes her paintings convey emotions that moves people.